This post may contain affiliate links to items I love, and I am confident you will too! All opinions are my own, however, I may receive a small commission on purchases. As an Amazon Associate I earn from qualifying purchases. For any health advice I give on nutrition and weight loss, make sure you check with your doctor, as I am not a health professional.
This shop has been compensated by Collective Bias, Inc. and its advertiser. All opinions are mine alone. #NatureMadeWellness​ #CollectiveBias​
Cold season approaches as we start the back-to-rush and the weather gets colder. There are some simple ways to support your immune system to help prepare for cold season. Your immune system health is an important place to start to stay healthy, which is why I have some awesome tricks to support your immune system this season.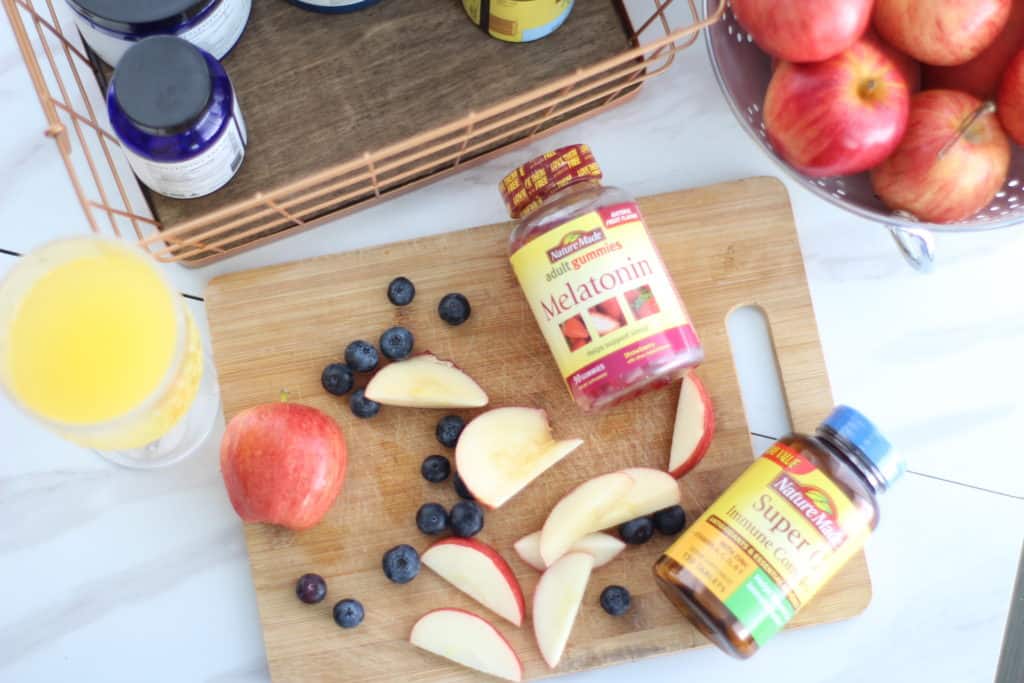 First, ensuring sleep: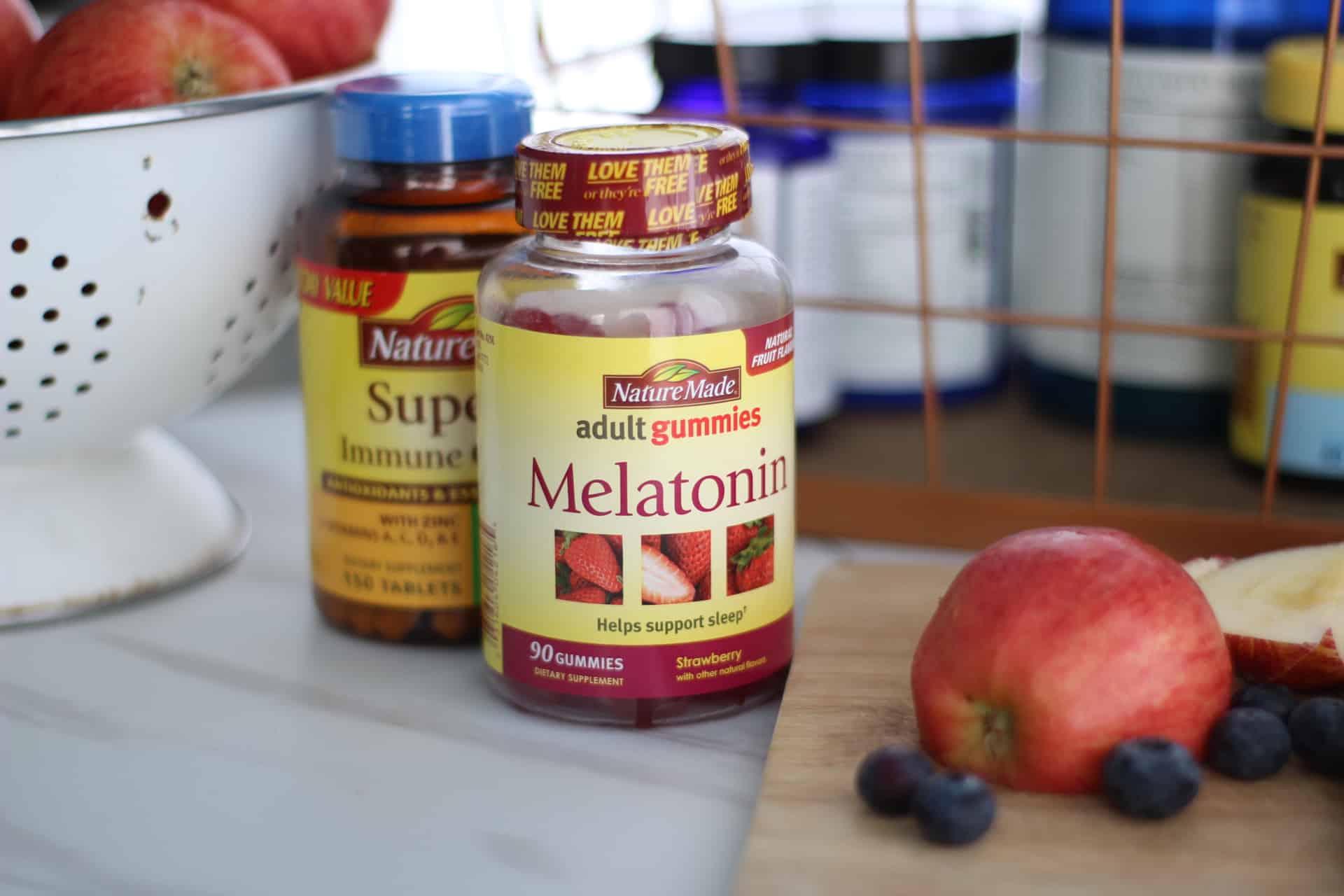 One if the biggest struggles that happens with starting school is having to get up early for both parents and kids. Adjusting from the late summer nights and mornings, into the early evenings and mornings during the fall and winter can create a gap in sleep for quite some time.
Like a lot of parents, we have trouble falling asleep earlier, which can really take toll on our general health and well being. ​When your sleep schedule is out of wack and you need something to reset your sleep/wake cycle, grab some Nature Made® Melatonin Adult Gummies​ at Walmart.†​ Melatonin is a natural hormone that your body secretes to let it know when it is time to sleep, and having these around when it's time to make the transition to back-to-school is critical.​They test great and are an easy way to help support sleep which is a critical part of staying healthy.†​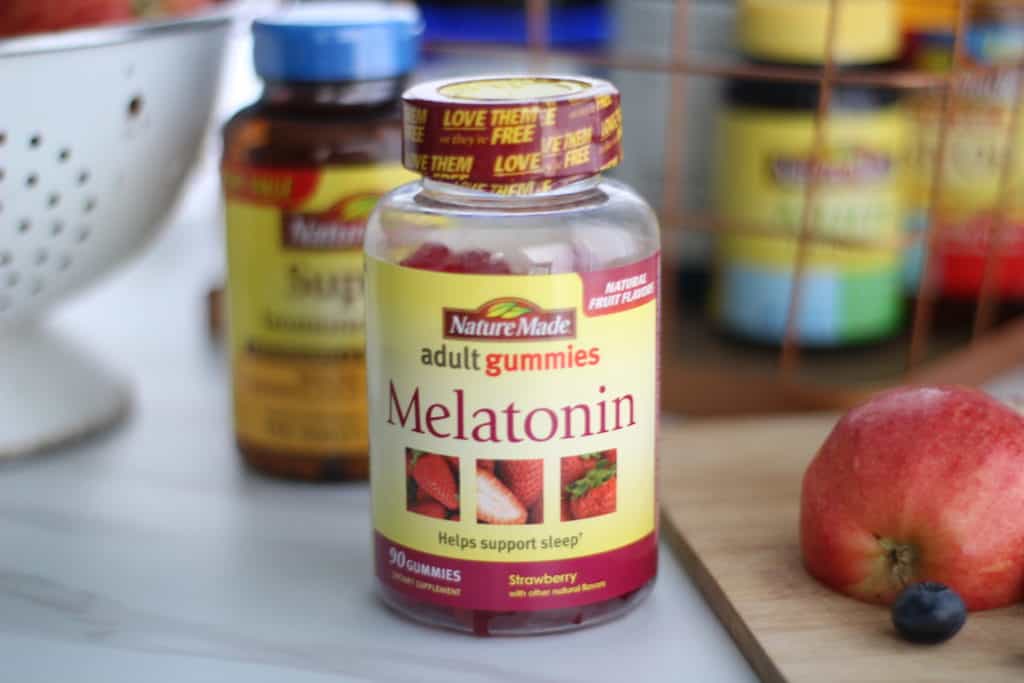 Second, Lots of Vitamin C: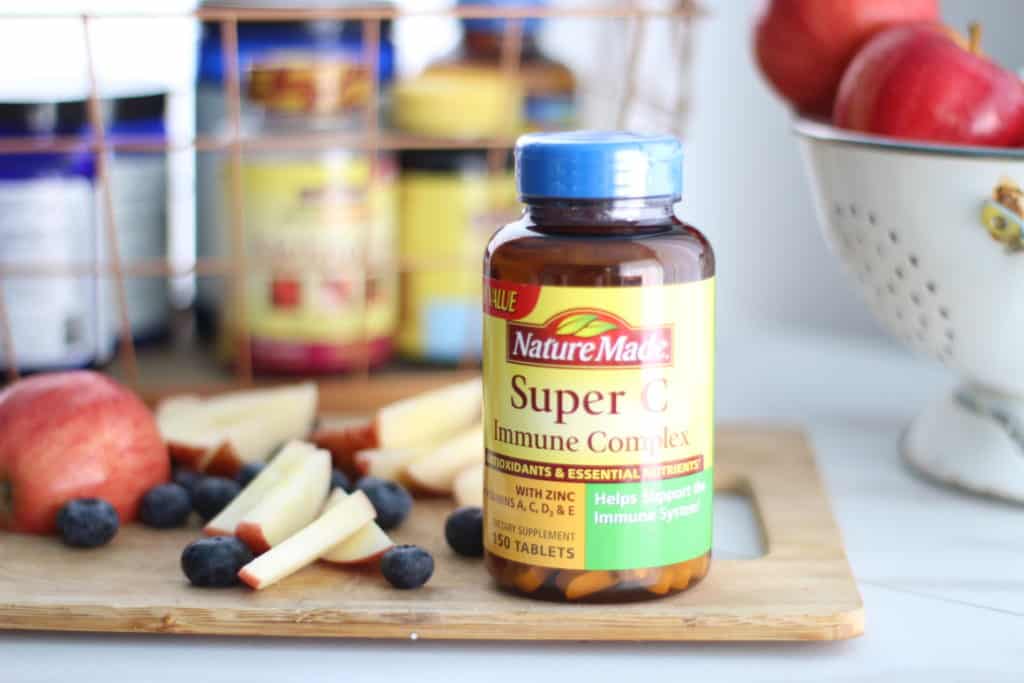 I actually talk a lot about Vitamin C in my postpartum program, because it has an amazing ability to support your immune system.† ​Nature Made® Super C Immune Complex, available at Walmart, is a wonderful supplement that provides our body with the extra support it needs to help our overall health and well-being. Nature Made® Super C Immune Complex provides an excellent source of five key immune support nutrients.† Each tablet provides 900 mg of vitamin C, 15 mg (33 IU) of vitamin E, which are two essential nutrients that support the immune system and provide antioxidant support.†​
The tablets also includes 450 mpg (1500 IU) of Vitamin A, 25 mcg (1000 IU) of Vitamin D and 11 mg of Zinc​, which also play an important role in helping support the immune system.†​​ It can be hard to get enough of the antioxidants and vitamins from out diets, especially if we aren't eating enough fruits and vegetables, so this complex is an amazing way to make sure you are getting enough of the essential nutrients to help support your immune system.†​ ​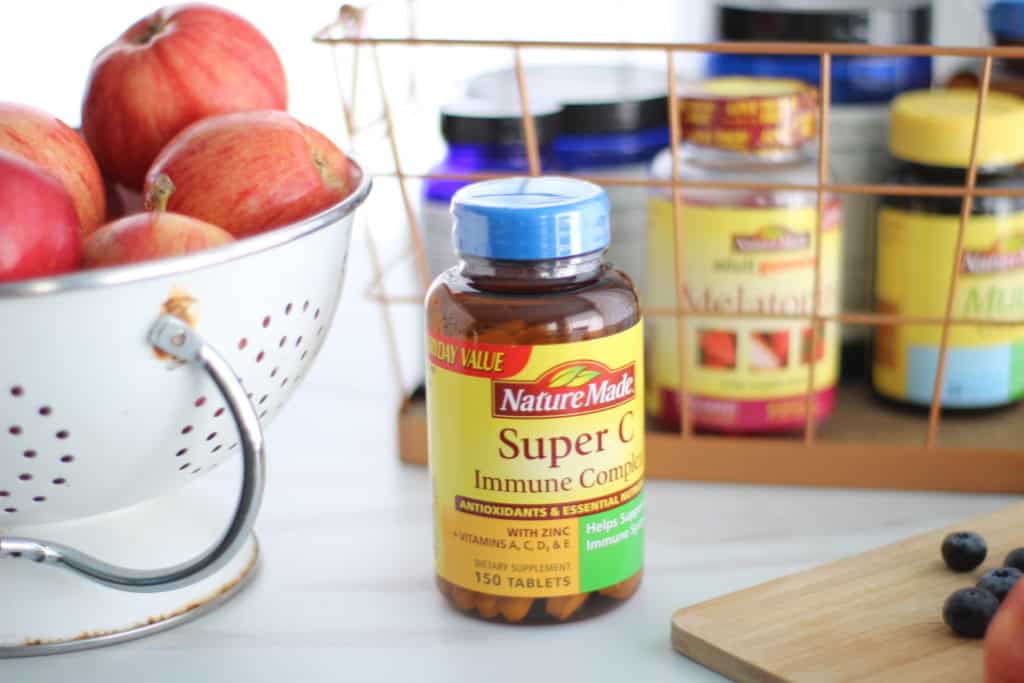 Third, Eat Colors: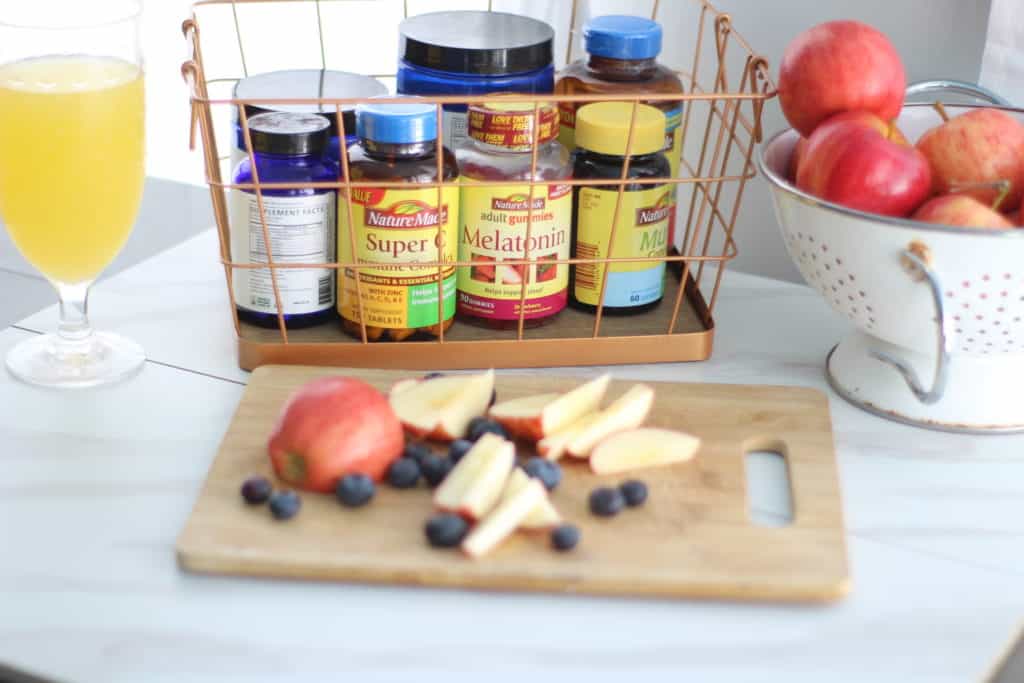 Eating colorful fruits and vegetables is a great way to support your overall health because they provide a natural source of vitamins and antioxidants. I believe in supplementing our diets, and eating as many deep colored fruits or veggies as possible to fully strengthen our immune system. However, it's easy to stock up on lots of warm, comforting, meat-based meals that include very few veggies or fruits during the back-to-school season.
I know I don't drink as many smoothies during the winter, or crave as much fresh salads, so making sure to roast veggies during the fall and winter is a yummy way to get some of the nutrients you need to stay healthy. Carrots, cauliflower, broccoli and sweet potatoes are my favorite vegetables to roast, and it is so easy to throw them in the oven with some olive oil, garlic powder, salt and pepper for 25-45 minutes.
Fourth, Stay Moving:
Movement is really important to keeping your immune system strong. As the fall and winter set in, we can easily become more sedentary. We take the kids to less parks, go on less walk, and spend less time in the fresh air, but we need fresh air! Take a look at some of the benefits of exercising and how they support immune system:
Physical activity helps flush bad bacteria out of the lungs and airways.
Exercise causes changes in antibodies and white blood cells to circulate more rapidly, which helps them detect illnesses earlier.
Exercise also slows down the release of stress hormones, which can increase the chance of illness.
Do your best to get outside and get some fresh air! Keep your kids and yourself moving, so you can keep that immunity system functioning at full strength!
Last, watch your sugar intake:
Sugar feeds bad bacteria. It creates an environment for the bad bacteria to grow in your gut, which causes imbalances. This makes it harder for your immune system because it has to fight off stronger and more abundant bacteria. By lowering your sugar intake, you can help your body keep a better balance of good vs. bad bacteria.
Eating more probiotics helps too. Focus on natural sugars in fruits, and choose low-sugar snacks like string cheese rather than granola bars! Immunity strength is so important as this season approaches, and with these simple tips, you can really help support your immune system.†​

†These statements have not been evaluated by the Food and Drug Administration. These products are not intended to diagnose, treat, cure or prevent any disease.​​

​